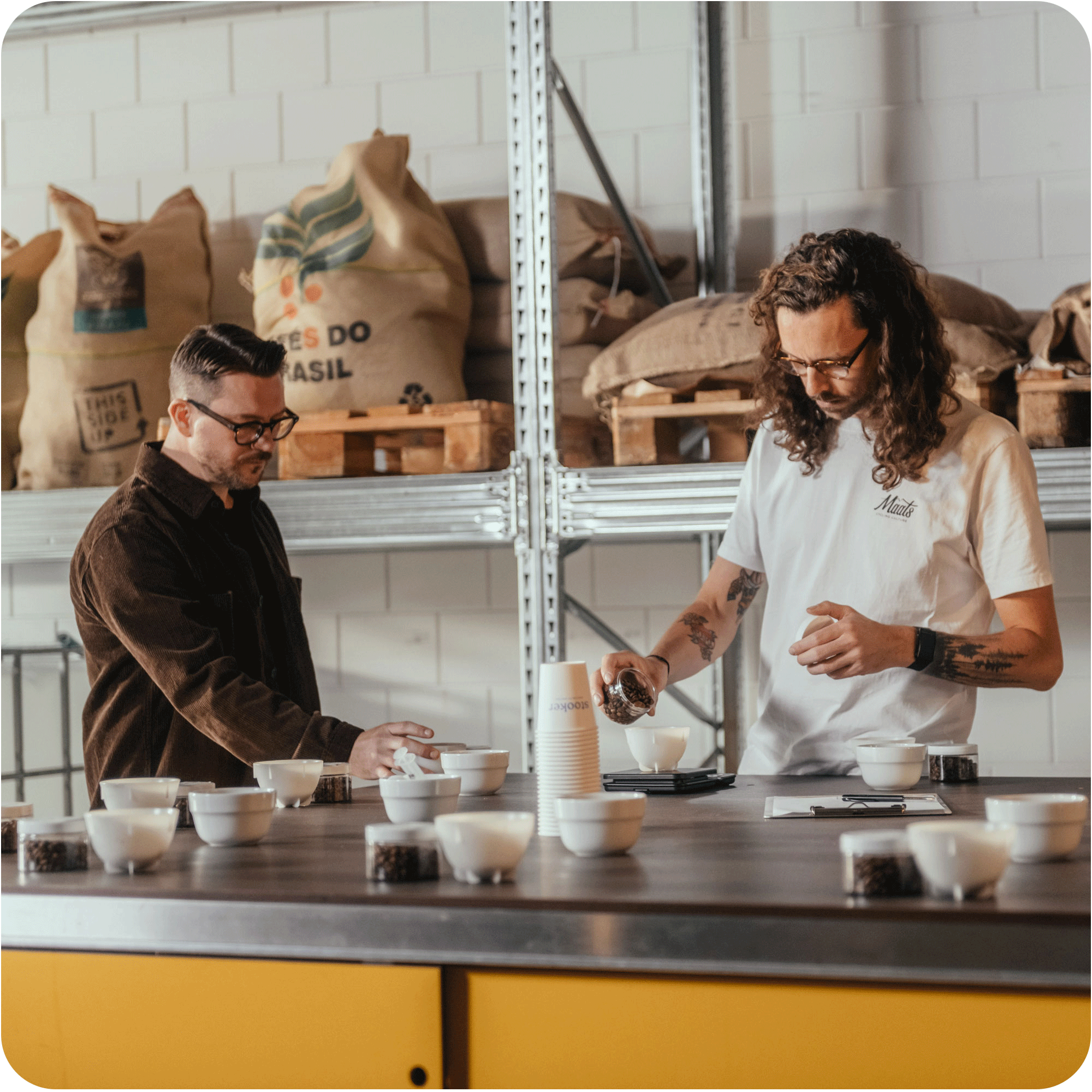 How it started
Onno has been at the forefront of the specialty coffee scene since 2008. A little later he opened a pop-up bar and shared his brews with the local coffee loving community.

In 2011 Florian walked in and he was presented an unwashed coffee from Panama. He was blown away and decided to join forces with Onno to expand the reach of speciality coffee.

We build our sustainable relationships based on sharing the same believes. We know some of our partners for over a decade and everyone in our crew has its own role to play.

We are Stooker and together we make the best coffee in the world.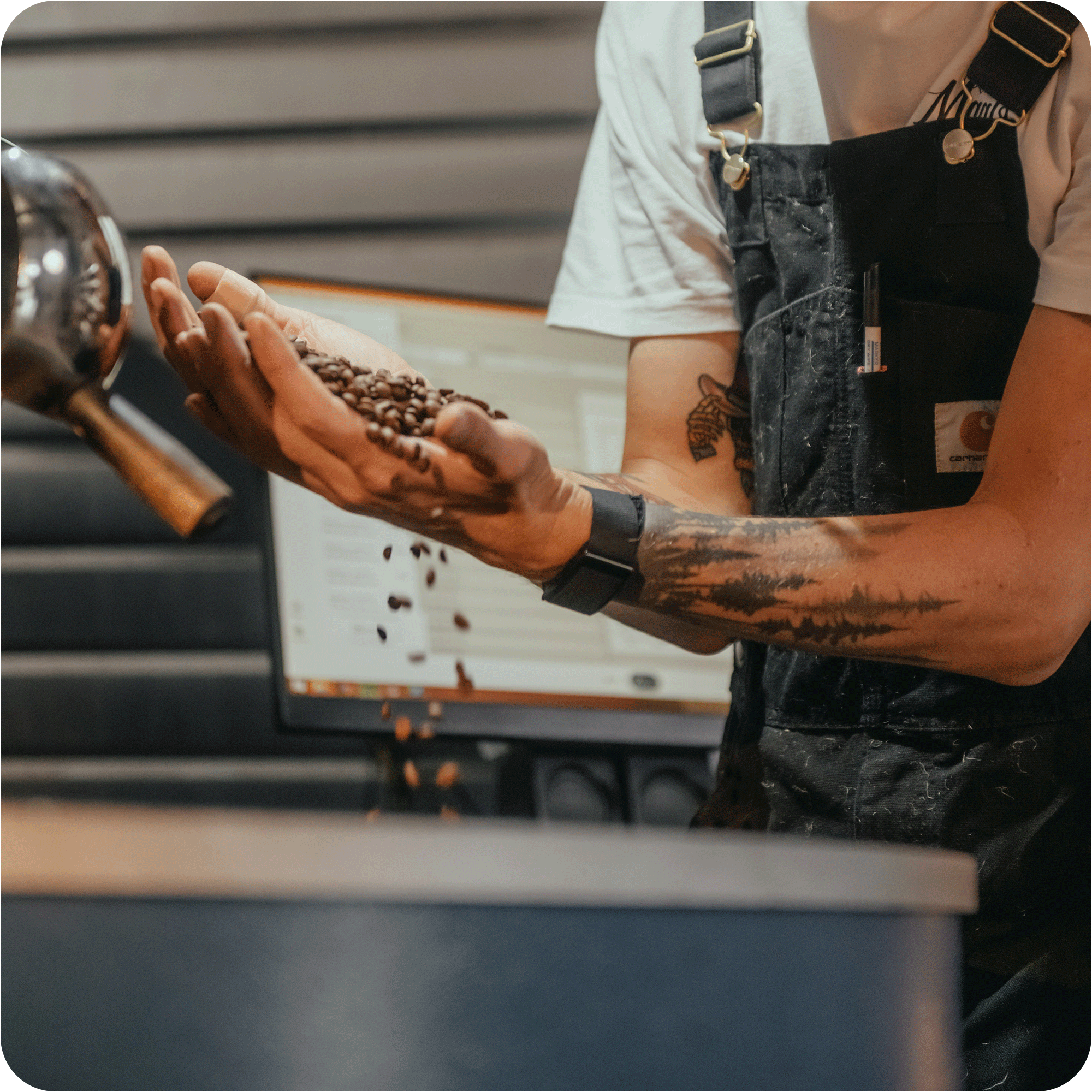 Our way of working
We are transparent about what's going on in the industry. From seed to cup we show you the process and the impact of each step on the communities and the environment.
We are involved every step of the way, acting with conscience and without cutting any corners. Our goal is to define a new standard for fair and sustainable practices in the coffee industry. We believe that coffee can be a source for good where everybody benefits and we are here to prove that.
Why? Because we care about the people and the planet. Nature plays a very important role in our personal and professional lives, we aim to lead a conscious, balanced and sustainable life as much as possible.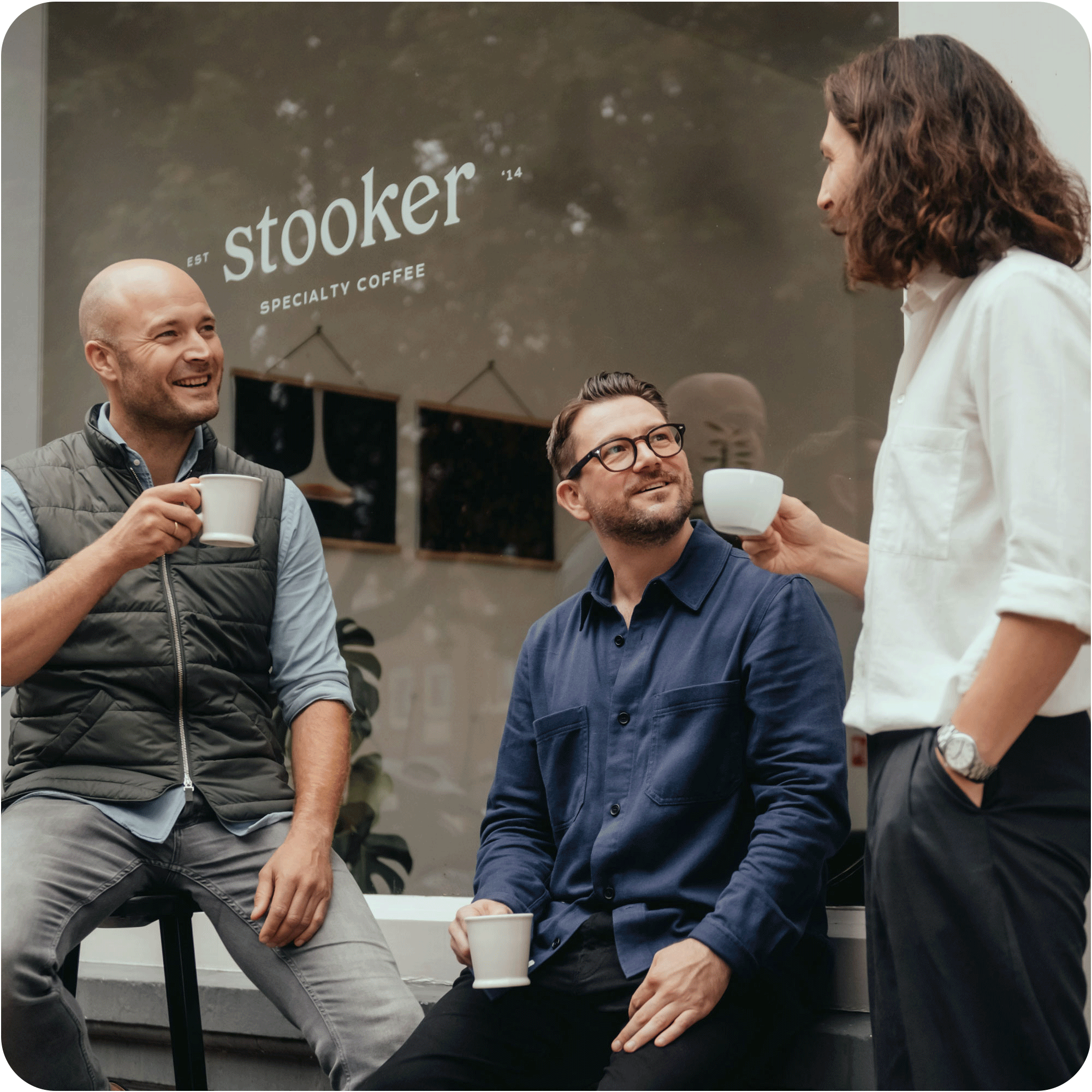 The Stooker community
Collaborating with open, passionate and like-minded people is something we love here at Stooker - whether it's with people who grow coffee, people who make it, or people who simply love to drink it. We all have one thing in common: we enjoy the good stuff.
Our strength lies in the collective of people. We are all on the same mission and together we work to make a difference. In all our relationships we strive for longevity, we know some of our partners for over a decade and continue to work and grow together. We are proud to say that you can enjoy Stooker in the finest bars, hotels and restaurants world wide.
Sharing our knowledge is a big part of what we do. From home barista to professional, training is the ultimate way of sharing our knowledge and love for specialty coffee.
Join us and make a difference, one cup at a time